Managed to get a little bit done yesterday. Can't put everything up at the moment, as some were cards that are to be given to people who just might pop past here. Will share those when I know they have been received.
Here is Elisha looking rather serious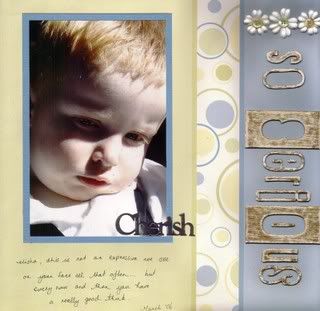 And Brett on his 30th.