Warning: Another long photo post.
Today Cayley was baptised. It was a very hot day, but thank goodness for air-conditioned churches and homes. Her gown is a rather special family item. It was made from the wedding dress of either my great-grandmother, or my great-great-grandmother. I was sure it was great-great but after talking to mum today am now confused.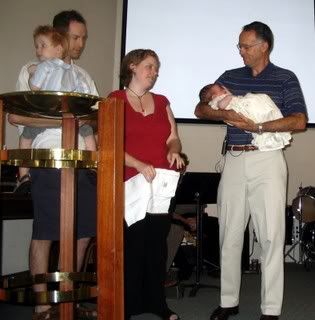 It is our prayer for Cayley that she will grow up to have a close and personal relationship with her God and saviour. We hope that we will be a good example to her. It was also quite special to have the members of the church give their promise that they would be there for her.
After the church service there was morning tea at our place. It was crowded, but lots of fun. Thanks to my brother Simon for fantastic cake. And thanks to our mums, Cathy and Karen for helping with the food.
Remember what I was saying about the flood of pink that has come through our house. Well, this is but a small example of what I was talking about. This is a quick photo I took of the pile of gifts (some of them) that Cayley received today. See I wasn't joking, and I wasn't even exaggerating!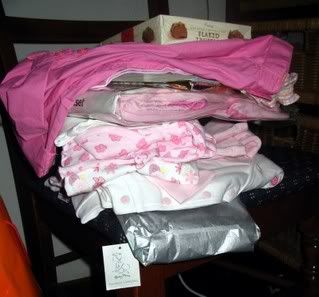 I'll finish off with a few more photos. I wanted to share one of Cayley in the gown, but they didn't work very well, so I'll take one of it before putting it away.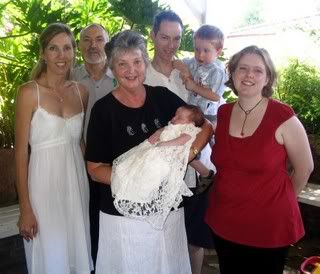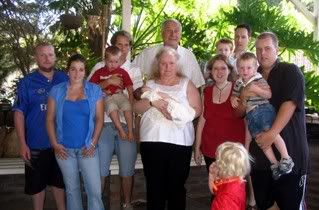 And now it's time to go. I'm tuckered.