For a few days now Cayley has been discovering her hands. She will bring it up near her face and stare at it. It looks as if she's thinking… "Is this me?", "Did I do that", "Wow".
Today however, she learnt all about sticking her thumb in her mouth. I have to say, she's a mighty quick learner. I heard a strange sucking noise coming from where she was, so went to take a look. Pulled it out, she put it back in, pulled it out, she put it back in.
I went to phone Brett. Elisha stayed by Cayley and kept pulling it out, she just kept putting it right back in.
The result of the phone conversation with Brett,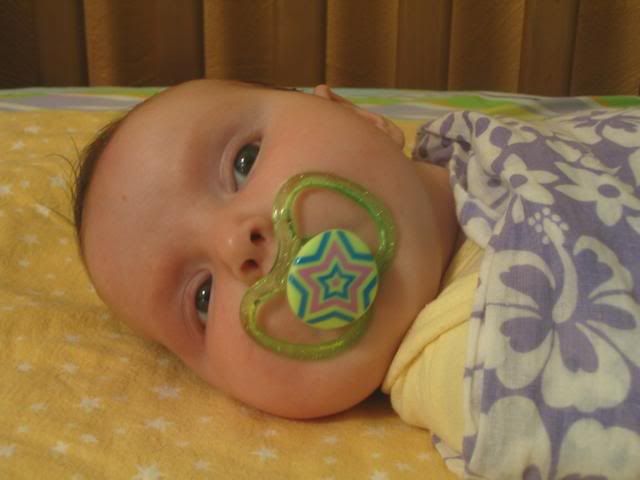 she can have a dummy over thumb any day.