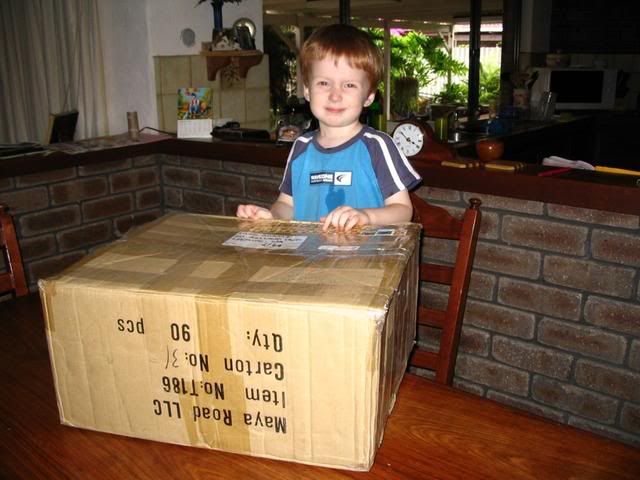 Now I just have to teach him to deliver when Brett isn't home.
Yes, my latest order and DT package arrived from The Little Scrapbook Shop today.
It was very exciting to receive such a good box.  Now if only it was full of scrapbooking supplies.  Truth is, there were a couple of storage items in there, which is why it was so big.