Went for a spur of the moment picnic to the beach Sunday afternoon. Was great fun. Caught up with some friends, ate simple food, enjoyed the view.
Elisha loves being outside. He was a little disappointed that we didn't go swimming. Next time buddy, next time.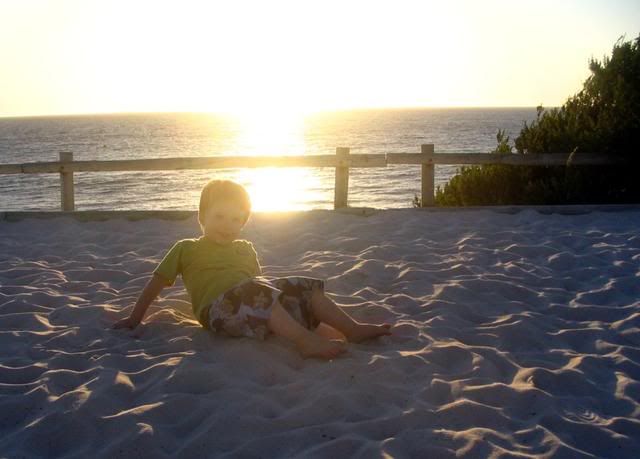 I've been scrapping, and have a couple to share but need to take photos not scan them, so will have to wait for daylight.