Elisha has been playing fairly regularly in the doll's house with some of his little toys AND potatoes. Yes, spuds. That is probably because he also plays in the pantry with regularity.
Okay, we wont talk about how much crud there is under my couch cushions, I do have a toddler after all, and this is the dining room…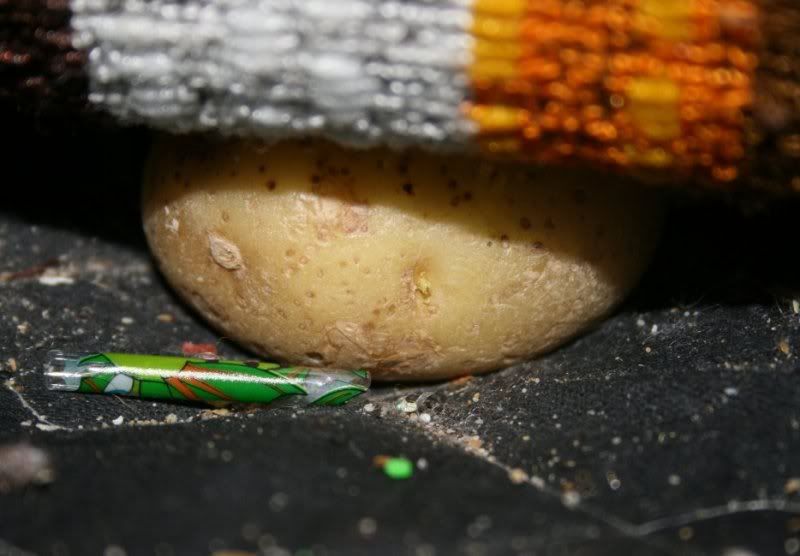 But that, I did NOT expect to find.