24.04.07
A quick unprepared visit to Ricketts Point.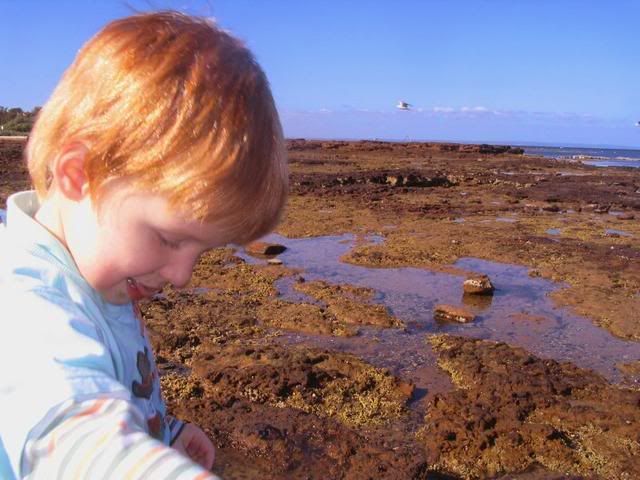 Brett and I are both big fans of fossicking in rock pools. It looks like Elisha is going to be the same. We couldn't stay long, we had Cayley with us, and that meant one of us had to be holding her, and the other watching Elisha.
Elisha was hilarious. I don't know if it was the fact that there was water everywhere, or that he was so excited to be looking around everywhere, but he kept stepping into deep sections, and he was saturated by the end of our very short stay.
We decided it was probably best to come back another time sans Cayley.
Before we left though, we absolutely HAD to take the photo below. Can you read what is written on Brett's t-shirt?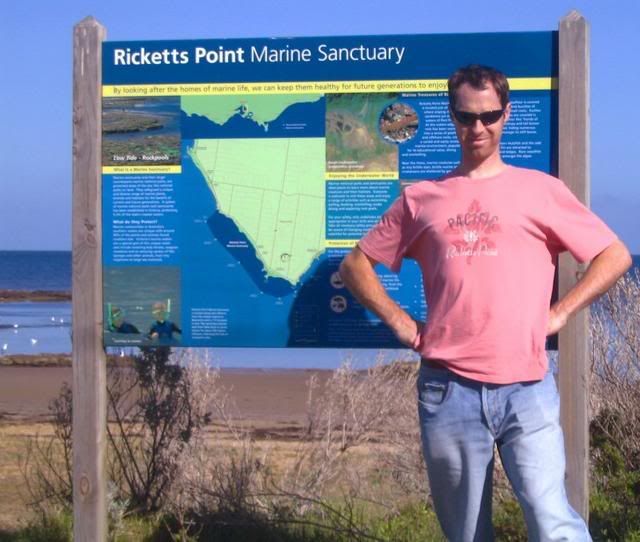 No, probably not, but it says Pacific Ricketts Point.