Today I bought some rice cereal for Cayley. After lunch while Elisha was napping I gae her some. She loved it. Because it was just me feeding her I didn't think to get any photos. But tonight when Brett got home we fed her again, and got some photographic evidence.
Cayley LOVES food.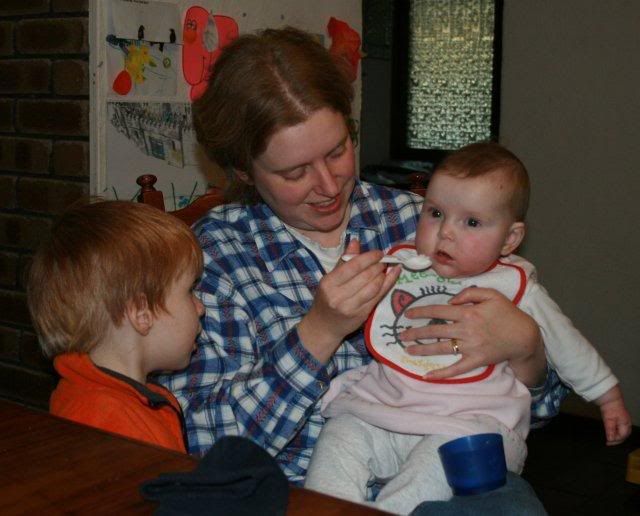 There was no grimacing.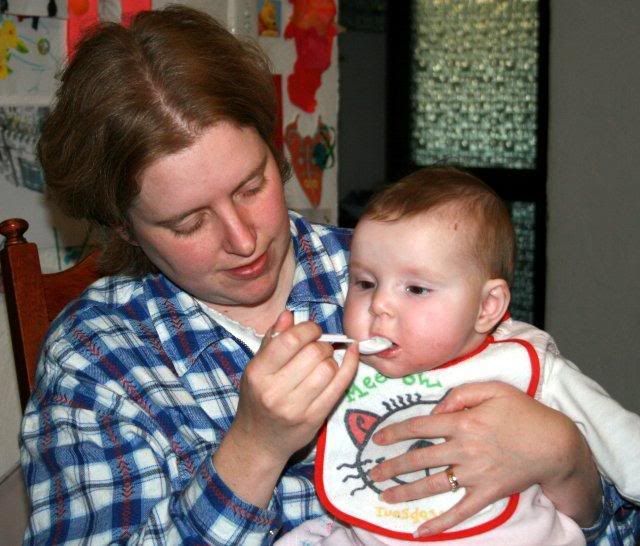 There was no tongue thrusting.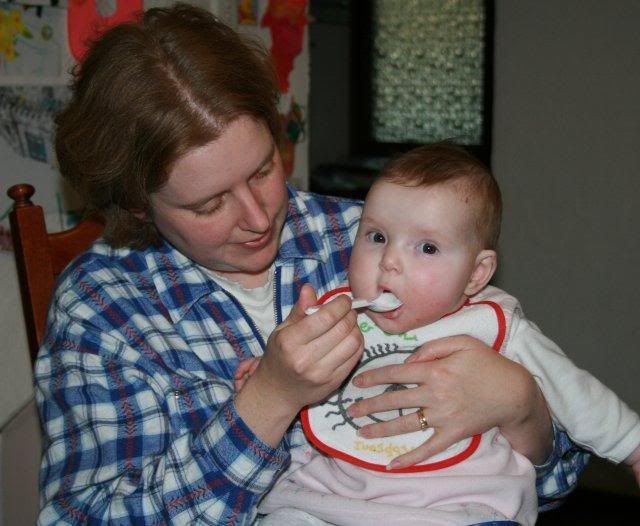 There was no spilling or dribbling of food.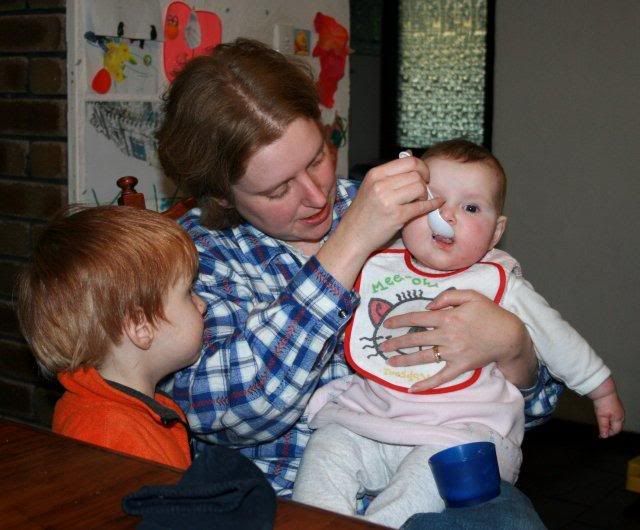 The bowl was scraped empty.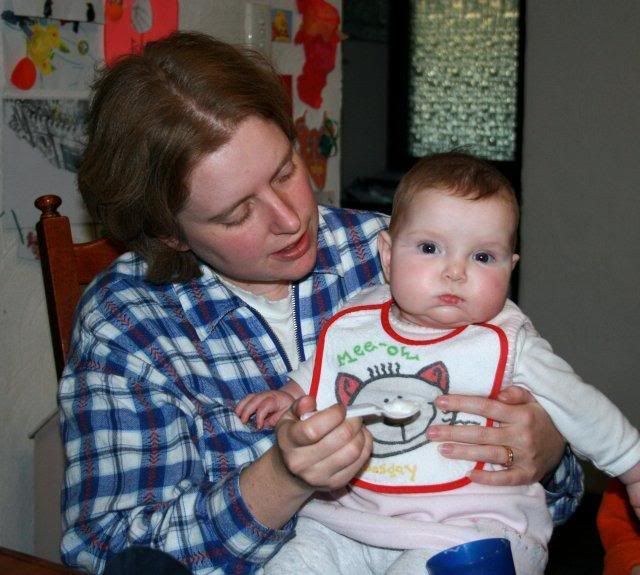 And when I told her it was all gone (ie the supply stopped) she had a good old fashioned scream.
I think I'll make a bit more than two teaspoons for breakfast.