Sunday was Mum A's birthday. They were spending the weekend in Mandurah and so we hopped on the freeway and drove down to visit them. We skipped church, shhhhh.
We met them where they were staying and the weather was starting to get a little unpleasant. After watching the clouds and rain and wind from the apartment for a while we decided to make a dash for the car and go to lunch.
I think we all agree that we probably went out there amongst the worst of it for the day. I got a bit wet as I did the dash for the car. That was okay. But as we were getting in the car I was sure Elisha was going to get blown away. He looked so scared.
Once he spied the gorgeous fish tank at Cicerellos the weather was the last thing on his mind.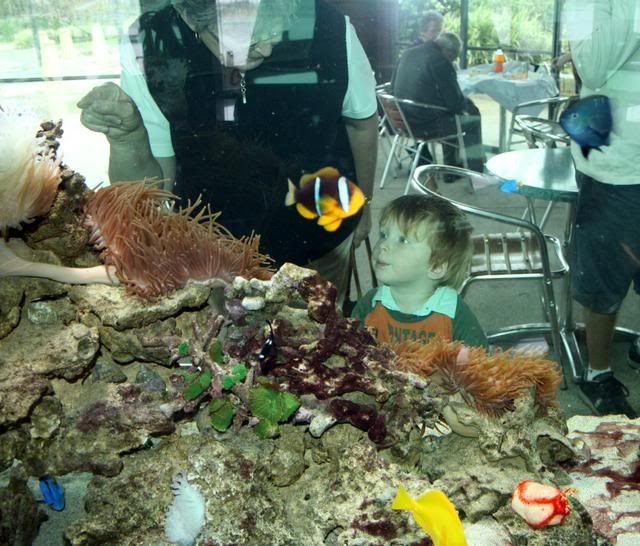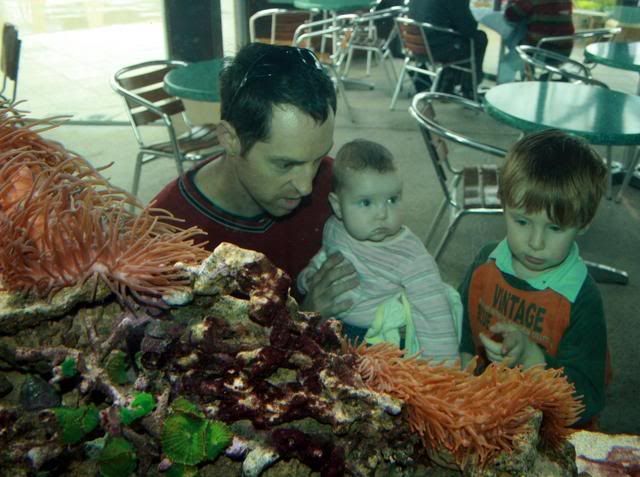 I am still amazed at how long Elisha is happy to watch fish for. I guess I shouldn't be, as I can watch them for quite a while myself.
We had a nice lunch, and thanks to the fish tank and a lolly cup we were able to spend a nice time sitting and chatting… and waiting for the weather to pass.
Happy Birthday Mum! You're the best Nan ever.
And just one last photo, because I like it so much.