Managed to make two things today between the kids being quite whiny… they're not feeling well. But it did mean they had a longer sleep. Every cloud has a silver lining. 🙂
First a baby card done to Sandie's sketch for this week>.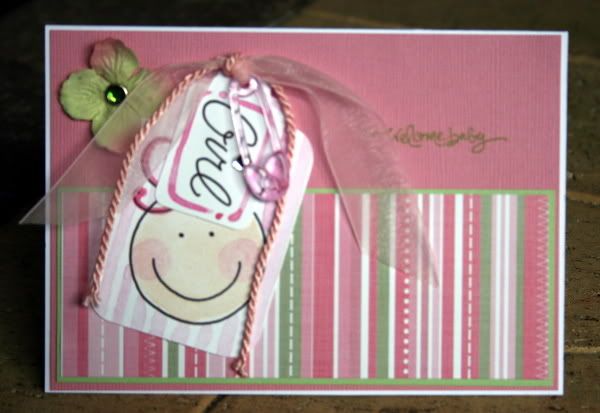 Secondly a layout week to of the Eight weeks til Christmas Competition over at Scrapbooking Top50 Australia.